IVECO STRALIS HI-WAY EURO 5
Najlepszy wybór dla transportu
Wybierz ciągnik siodłowy IVECO HI-WAY.
Zapewnij sobie spokój użytkowania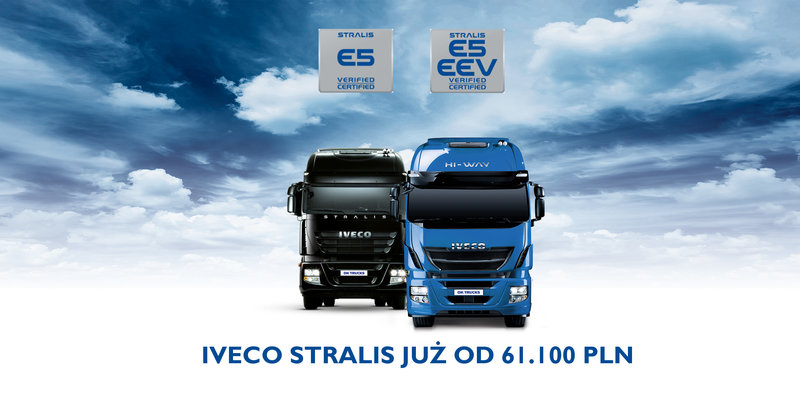 *OK TRUCKS oferuje używane pojazdy IVECO objęte gwarancją producenta, kontraktami serwisowo-naprawczymi i szerokim zakresem rozwiązań biznesowych dla użytkowników. IVECO Stralis HI-WAY - dobra i sprawdzona inwestycja. Wybór naszego ciągnika to:
* Udokumentowany przebieg
* Niskie zurzycie paliwa przy dobrych osiągach
* Dekompresyjny hamulec silnikowy w standardzie
* Prosty układ oczyszczania spalin
Do każdego samochodu oferujemy pakiet MOBILITY CARE - usługę usuwania awarii i pokrycia kosztów do kwoty 5000 euro w przypadku każdej usterki w trasie.
Wypełnij i wyślij formularz, a nasz zespół skontaktuje się z Tobą tak szybko jak to możliwe.
Subscribe to newsletter
Get notified via e-mail on OK Trucks´ offers and news.