Wymień swój stary ciągnik siodłowy na sprawdzone IVECO z 2016.

ZYSKAJ DO 41% NA OPŁATACH ZA PRZEJAZD!

Oszczędź na opłatach VIA TOLL* i bądź bardziej przyjazny dla środowiska!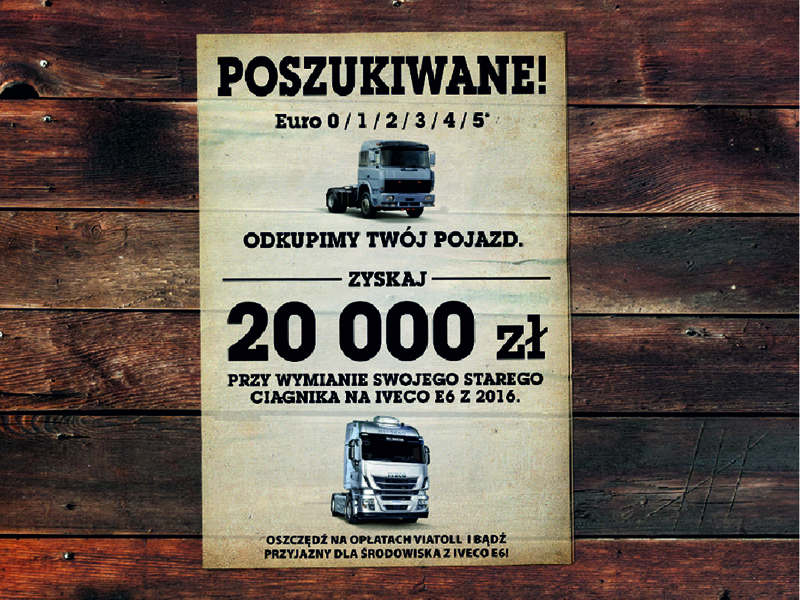 Oferta limitowana. Indywidualna wycena. Odkupowany samochód musi być zarejestrowany i mieć ważne badania techniczne.
*VIATOLL: Opłata za przejazd 1 km wynosi w PLN: 0,46 dla Euro 3 0,27 dla Euro 5 Jeśli przejeżdżasz 100 000 km rocznie, oznacza to oszczędność 19 000 złotych, czyli 41%. Aby sprawdzić szczegóły, warunki i ograniczenia, patrz: https://www.viatoll.pl/pl/pojazdy-ciezarowe/platnosci-i-stawki/stawki-opla.
Wypełnij i wyślij formularz, a nasz zespół skontaktuje się z Tobą tak szybko jak to możliwe.
Subscribe to newsletter
Get notified via e-mail on OK Trucks´ offers and news.