IVECO STRALIS E6 Z 2015 - LIMITOWANA OFERTA

Twoje sprawdzone IVECO od 79.000 zł * - GOTOWE DO JAZDY!
Udokumentowany przebieg.
Wykonany przegląd techniczny.
Pakiet Mobility Care - opcja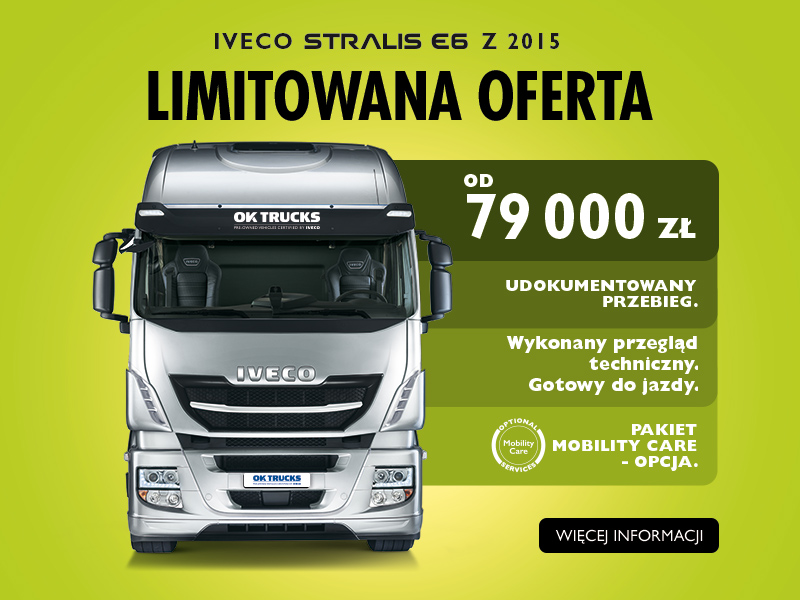 *Niniejsze ogłoszenie jest wyłącznie informacją handlową i nie stanowi oferty w myśl art. 66 § 1 Kodeksu Cywilnego. Jeżeli chcesz wiedzieć więcej skontaktuj się z nami za pośrednictwem formularza.
Wypełnij i wyślij formularz, a nasz zespół skontaktuje się z Tobą tak szybko jak to możliwe.
Subscribe to newsletter
Get notified via e-mail on OK Trucks´ offers and news.