DWA LATA FABRYCZNEJ GWARANCJI NA UKŁAD NAPĘDOWY
IVECO STRALIS HI-WAY E6 Z 2015
Od 149 200 zł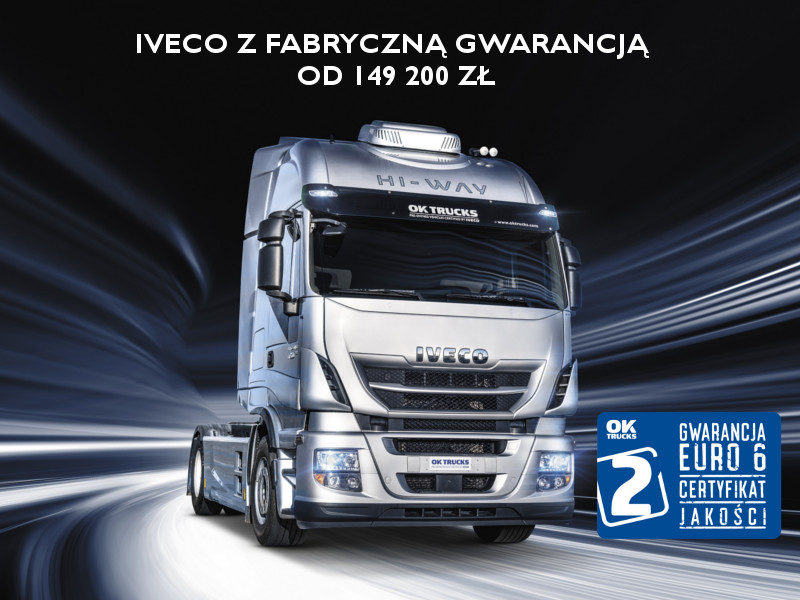 OK TRUCKS oferuje ciągniki siodłowe z fabryczną gwarancją na układ napędowy. Każdy z wybranych samochodów objętych akcją jest gotowy do jazdy - po prostu wybierasz, kupujesz i wyjeżdżasz! Potrzebujesz więcej informacji? Odwiedź nasze centra OK TRUCKS lub wypełnij formularz - nasi handlowcy skontaktują się z Tobą i odpowiedzą na wszystkie pytania.
Wypełnij i wyślij formularz, a nasz zespół skontaktuje się z Tobą tak szybko jak to możliwe.
Subscribe to newsletter
Get notified via e-mail on OK Trucks´ offers and news.